The Swagelok® Grab Sample Module (GSM)
The GSM closed-looped sampling system pulls from a positive-pressure process and returns back to the process at a lower pressure location, using differential pressure to drive fluid through the system.
The continuous flow configurations allow the sample transport lines to continue flowing while sampling.
The GSM left in the bypass or sample position indefinitely keeps transport lines fresh and ready for sample capture.
Using a docked grab sampling cylinder (GSC), process fluid is continuously circulated to maintain ideal process conditions.
Standard Assemblies Configured for You
Whether you need a standard assembly or a custom assembly we have a grab sampling solution that will meet your needs.
Fluid System Products and Services for You
Premium components, industry-forward engineering, from your local Swagelok resource.
Reduce cost and enhance safety with hands-on training from our fluid system experts.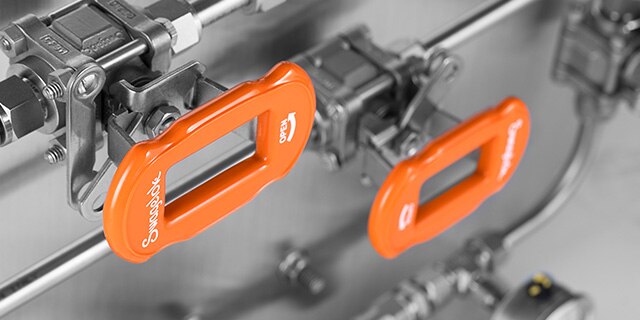 Purchase from our selection of high-quality products for your fluid system applications.